当講座での留学生活を終えて Dr. Abhishek Singh
I reached Tokyo on 31st and was welcomed with the cherry blossom season, after a brief Tokyo visit on 31st, I headed for Morioka city, Iwate on 1st April, 2018.
This Japan visit has been a life changing experience for me. Traveling scholarships (fellowships) are always a great opportunity for young urologist to experience different spheres of urology. I would like to describe my experience of stay in japan under the following heads:
Academic experience:
Hospital and departmental organization:  
Under the leadership of Professor Dr. Wataru Obara the department of urology at Iwate Medical University is great place to be. His gentle demeanor and in-depth understanding of the subject of urology, helps a young trainee like me learn fine nuances of the subject. Every morning professor Obara would come to meet me personally and inform me what academic activity he had planned for me. His inclusive nature helped me gain maximum during my stay. Such kind gestures, from a man of his stature, was something I had never experienced before.
Iwate Medical University hospital is an extremely well organized hospital, which is reflective of the robust medical/health care system that Japan has. On my first day, I was received by Dr. Mitsugu Kanehira, who in spite of being a senior consultant attended to me and showed me the department and briefly explained the functioning of the department.
I was allotted desk , where , I could carry out my daily work. This gesture was extremely touching and I felt involved and respected. "The more you feel involved better is the learning process". When the gestures are novel the barrier of language can be easily overcome.
The inpatient unit, the department office and the teaching class room is on the same floor making interaction with all the staff members very easy.
Inpatient organization and experience:
Every Tuesday, we had the teaching rounds at the hospital. It was the time when I got to experience the patient management plan. The management plan for metastatic Renal, metastatic Bladder and prostate cancers were discussed at great depth during these rounds and I got a perspective of management of these situations during these rounds. Dr. Ryo Takata, a senior consultant , would always stand by me during the rounds, translating patient details and discussing  management options. I will always be indebted to Dr. Takata for his kind gesture and all the time and effort he put in to help me.
Operation room experience:
Operating room experience is the most exciting time for any urologist. The operative detailing at this hospital is unbelievable. I had the chance to learn Robotic  prostatectomies (RARP), laparoscopic nephrectomies, renal transplant, laparoscopic pyeloplasty and endourological procedures like TURBT, ureteroscopy. Retro-peritoneoscopy, was a surgery  that I was not exposed to, so it was wonderful to learn , how retroperitoneal space is created, the anatomical orientation and the procedure. The robotic prostatectomies are done in masterly fashion in this institute and it was wonderful to learn, tricks about the procedure from Professor Obara, Dr. Takata, Dr. Kanehira and Dr. Tomohiko Matsuura.
Dr. Tomohiko Matsuura ( Consultant Urologist) Explained the details of the RARP to me during all the procedures, I am thankful  to him for the same.
I also had a chance to Visit Dr. Daisuke Kudo at the city hospital, seeing him perform single surgeon technique for Ureteroscopic stone management was a treat to eye.
Research meetings:
Monday mornings , sharp at 7.30 am was the time for research meetings, the meetings were extremely thought provoking and also it taught me how the research needs to be closely followed up and guided, if it has to reach a logical conclusion. This is something that we are going to replicate at our center in India.
Case planning meetings and pathology meetings :
We had these meeting on Tuesday afternoons after the grand rounds, they helped me understand, why a particular decision was made. Though these meetings were in Japanese, everything was translated to me by Dr. Ryo Takata, so I was always at ease. Professor Obara would always ask after a case discussion, what would we have done in India. His inclusive nature and respectful behavior, is something I will always remember and try to imbibe.
Brachytherapy experience :
Tuesday morning , I was posted in the brachytherapy Unit. Dr. Shuhei Ishii would personally accompany me to the brachytherapy unit and teach all the steps and details of Brachytherapy to me, can't thank him enough. This was my first exposure to brachytherapy treatment in person and was a great learning experience.
Pathology experience – Learning about molecular markers:
Dr. Ei Shiomi, explained me about the details of pathological staining and immunohistochemistry. I had a chance to see how immunohistochemistry was done. Dr. Shiomi also taught me about his research on micro RNA's , exposure to this kind of research was absolutely new to me.
Dr. Renpei Kato was kind enough to share his basic science research on PRELID molecule with me, this experience of seeing the basic science research has inspired me to take initiative in basic research in India. When I discussed this with professor Obara he was generous enough to say that, we can do it together whenever there is a suitable opportunity.
Laser micro dissection:
Dr. Yoichiro Kato, showed me laser micro dissection and its uses in molecular research. I was awed by the technique.
Mini conferences:
RCC molecular markers, 2. Liquid biopsy: There was an opportunity to attend local conferences, where I got a chance to listen to, learn from and interact with the Japanese faculty. Again, though these conferences were in Japanese, the content was always translated in English. Noteworthy, was the talk on Liquid biopsy, we are doing a similar study back home which had some difficulties. Listening to the discussion has opened gates to new ideas, hopefully it will help us solve the issues with liquid biopsy.
Japanese experience and Hospitality
Reception and welcome:
I was received in Morioka station by Ms. Natsumi Yokoyama ( secretary to professor Obara) she has been very helping throughout my stay and she has taken care of all the logistics for me. I was take to Kita hotel , where I met Dr. Kanehira, he was very courteous and helped me settle in the hotel.
Accommodation:
Accommodation was arranged at Kita hotel, which is walking distance from the hospital and an extremely comfortable. The hotel was in advance informed about my needs. Instruction regarding food allergies that I have were informed and stay was made extremely comfortable.
Japanese cultural experience:
The department ensured, I had a great cultural experience. Professor Obara arranged a welcome party in the traditional Japanese style, which was a memorable evening. I was presented a Necktie of Iwate Medical University urologist team, this was a very touching gesture and this tie would be one of my most prized possessions . Dr. Tamura took me for a traditional dinner on the first day.
Dr. Ryo Takata his wife Mrs. Moe and Dr. Hisano took me to a Reimen store, where we learnt making and cooking traditional Reimen , this was a memorable experience.
On a Sunday Dr. Matsuura, Dr. Shiomi, Dr. Ayato Ito, took me to the great snow wall followed by a visit to Onsen, this cultural experience was unforgettable.
I also had a chance to visit Chusonji temple with Dr. Jun Sugimura, he is a very polite and helpful person, I appreciate his gesture of spending a Sunday with me.
Food :
While coming to japan a concern was, whether I would be able to adjust to Japanese food, but not for a moment was I uncomfortable. Thanks to the hospitality at Iwate Medical University. I was always asked about my preferences, taste and food was accordingly ordered. The office staff spend some time discussing my food habits, showed me pictures and explained the contents. Finally, whatever was ordered was always to my taste. I thank Ms.Natsumi Yokoyama for all her helpful gestures.
Each moment of my stay in Japan has been memorable and a learning experience, I am grateful to JUA for this opportunity. The detailing with which Japanese accomplish each task is inspiring. I thank president JUA Dr. Masato Fujisawa and Dr. Yoshihiko Tomita (Chair International committee), for this wonderful opportunity.
I have found an inspiring teacher in professor Obara and will keep learning from him throughout my life. I have made very good friends in Dr. Takata, Dr. Kanehira, Dr. Matsuura, Dr. Kato and Dr. Kato.
Photo 1: Welcome by Professor Wataru Obara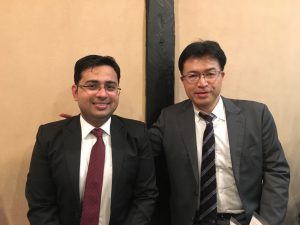 Photo 2: Laerning Brachytherapy from Dr. Ishii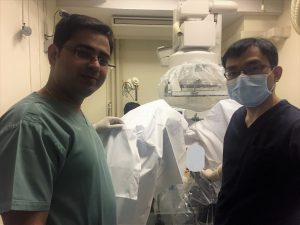 Photo3: Learning IHC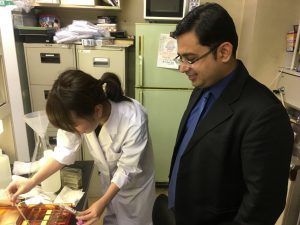 Photo 4: Photograph with department staff at Ishiwari Zakura